Hitman: Absolution getting patch to fix crashes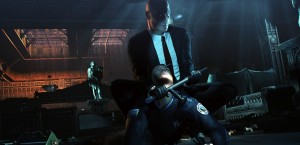 0
COMMENTS
DEVELOPER: IO Interactive
COMPANY: Square Enix
PLATFORM:
Xbox
PlayStation
POSTED:

@PierceJohnson
---
A patch will be released for Hitman: Absolution next week to fix crashing issues that console owners have been experiencing.
Since the game's launch last month, some users have been reporting random game crashes and corrupted game saves.
An IO Interactive representative took to the Eidos forum to explain what the patch does.
"In terms of what this fixes - we've pinpointed a number of things which were causing the random game crashes - which, in turn, were causing saved games to corrupt.
"We've worked through all of the reported crash issues and are happy to say we've fixed all of them. We'll publish a fuller patch list in due course.
"We're looking to release a patch for Xbox 360 and PlayStation 3 in the week beginning 10 December. We can't confirm the exact date as we still need to go through internal testing, and then submission to Microsoft and Sony, but if there are no other issues that's when we're aiming for."
The PC version of Hitman: Absolution received a patch last week.