December's PS Plus offering includes Arkham City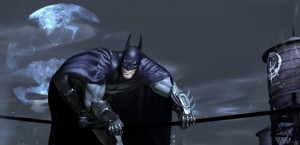 0
COMMENTS
DEVELOPER: Rocksteady
COMPANY: Warner Bros.
PLATFORM:
PlayStation
Mobile
POSTED:

@PierceJohnson
---
Sony has revealed the next set of free games available to PlayStation Plus subscribers, including Batman: Arkham City.
Members will also be able to download Limbo and Vanquish from Sony's Instant Game Collection from 5 December.
The three games will take the place of Crysis 2, Scott Pilgrim and Double Dragon Neon.
Sony also confirmed that Big Sky Infinity and Knytt Underground would be added for PlayStation 3 and PlayStation Vita later in the month, while Mortal Kombat for Vita would be added on 19 December.
Check out our Batman: Arkham City review here.