Hitman: Absolution trailer details the 'Ultimate Assassin'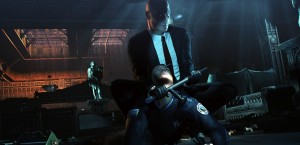 0
COMMENTS
DEVELOPER: IO Interactive
COMPANY: Square Enix
PLATFORM:
Xbox
PlayStation
PC / Mac
POSTED:

@PierceJohnson
---
Square Enix has released the final part in the Hitman: Absolution gameplay trailer series.
The latest video focuses on the 'Ultimate Assassin' himself, Agent 47, and the instincts players can use to take down targets.
The narrator also challenges players to try the 'Purist' mode, adding an extra layer of difficulty to the stealth title.
Take a look at the trailer below.
Hitman: Absolution launches 20 November for Xbox 360, PlayStation 3 and PC.