Angry Birds spin-off Bad Piggies gameplay trailer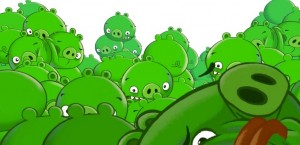 0
COMMENTS
DEVELOPER: Rovio
COMPANY: Rovio
POSTED:

@PierceJohnson
---
Rovio has released a gameplay trailer for Angry Birds spin-off Bad Piggies.
Bad Piggies will see players take control of the pigs for the first time in an Angry Birds game.
The trailer shows how players can create and customise vehicles for the pigs to roll around in.
Check it out below.
Bad Piggies launches on 27 September for iOS , Android and Mac.