New Final Fantasy XIV: A Realm Reborn trailer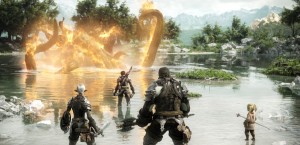 0
COMMENTS
DEVELOPER: Square Enix
COMPANY: Square Enix
PLATFORM:
PlayStation
PC / Mac
POSTED:

@PierceJohnson
---
Square Enix has released a new trailer for MMO Final Fantasy XIV: A Realm Reborn.
A Realm Reborn is a reboot to 2010's highly criticised Final Fantasy XIV.
The updated version will feature a new graphics engine, new server, redesigned maps and more.
Take a look at the trailer below.
A Realm Reborn will launch later this year for PC users, with a PS3 release following next year.