Four reasons we're pumped for Mortal Kombat X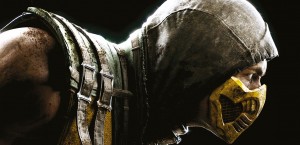 0
COMMENTS
DEVELOPER: NetherRealm
COMPANY: Warner Bros.
PLATFORM:
Xbox
PlayStation
PC / Mac
POSTED:

@PierceJohnson
---
It's finally official. After weeks of teasing, NetherRealm Studios has lifted the lid on its latest creation: Mortal Kombat X. The fact it's not coming out until 2015 shouldn't be too disappointing as the knowledge that a new MK game is on the way is more than enough to have us excited.
For me, Mortal Kombat is right up there with Street Fighter when it comes to fighting games. It may not have the depth of Capcom's series but it gave us some amazing characters, superb gaming moments and two terrible films - we'll forget about those.
Here are four reasons to be pumped for Mortal Kombat X when it eventually arrives.
Designed with next-gen in mind
This is a difficult time for developers. Next-gen consoles are out and plenty of them have been snapped up by players, but there's still a large chunk of people who are sticking by their old platforms. Is last-gen holding back the potential of next-gen? Who knows, but Mortal Kombat X is being designed with the future in mind.
"Mortal Kombat has always been about over-the-top, visceral fighting and with Mortal Kombat X we wanted to utilise the power of new-gen consoles to give players our most intense game yet," said creative director Ed Boon. Building a game that tries to make the most of the new technology is what we want to see.
A persistent online contest
Initial details tell us about a game that offers a fully-connected experience with a persistent online contest and that every fight matters. So does this mean you'll constantly be battling to better your rank on a global leader board? We hope so.
Monthly tournaments would also be a nice touch, as would the chance to compare your stats against friends and compete for bragging rights.
Environment interactions
You've probably seen the trailer by now. If not, be sure to check it out below. It has classic characters Scorpion and Sub-Zero doing what they do best - beating the hell out of each other. But they're not just using their hands, feet and unique abilities, they also interact with the environment to pull off some cool moves.
At one point Sub-Zero even snaps a branch off a nearby tree, freezes it using his powers and whacks Scorpion right in the face for some added pain. We're hopeful NetherRealm isn't mean enough to put environment interactions into the trailer and not in the actual game, and we're excited to see what kind of benefits they can bring to gameplay.
Return of Fatalities
Everyone loves a good fatality. The gory and gruesome endings to fights have long been a feature of Mortal Kombat, and they've always been controversial. But what would the franchise be without fatalities? We want to see them get even crazier in Mortal Kombat X, to the point where we might have to turn away from the screen to stop ourselves from becoming nauseous. That's what Mortal Kombat is all about.