ArabicGamers TV: EA Showcase coverage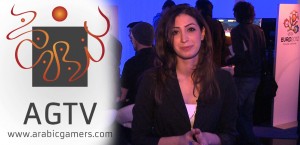 2
COMMENTS
---
In ArabicGamers' first ever video our Arabic editor, May Jahjah looks at the recent games from the EA Showcase here in London.
We look at the games and content coming out this year, as well as getting some time to talk to the developers.
In this video you'll see Battlefield 3 DLC, Medal of Honor: Warfighter, SimCity, FIFA 12 UEFA EURO and Crysis 3. There is some gameplay footage as well as featured parts of our interviews.
We'll be posting the interviews in their entirety during the week, so stay tuned.
We'll be releasing a video every Saturday looking at the weeks biggest news as well as the games being released.
Make sure you tune and we hope you enjoy the show.
This programme will be streamed on ArabicGamers Ustream channel on 30 April at 1200 BST. You can find a link to broadcast here.