Tekken Tag Tournament 2 now Wii U launch title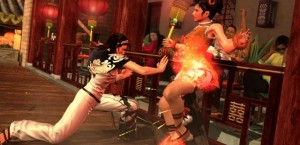 0
COMMENTS
DEVELOPER: Namco Bandai
COMPANY: Namco Bandai
POSTED:

@PierceJohnson
---
Namco has confirmed Tekken Tag Tournament 2 will now be available as a Wii U launch title on 30 November.
The publisher also confirmed that Tank! Tank! Tank! and Family Party: 30 Great Games: Obstacle Arcade will be ready for the big launch.
These titles join several other games set for a 30 November release, including FIFA 13, New Super Mario Bros. U, ZombiU and Mass Effect 3: Special Edition.
For more Wii U details, click here.