Bayonetta 2 is Wii U exclusive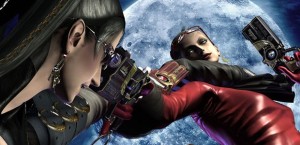 0
COMMENTS
DEVELOPER: Platinum Games
COMPANY: SEGA
POSTED:

@PierceJohnson
---
Nintendo has revealed Bayonetta 2 as a Wii U exclusive.
The game was announced during the Nintendo Direct conference where it was also confirmed that Yusuke Hashimoto, part of the original game's development team, would be directing instead of Hideki Kamiya.
Atsushi Inaba, known for his work on God Hand, Okami and Vanquish, will be producing.
A debut trailer was also released, which you can check out below.