Ubisoft announces PC version of I Am Alive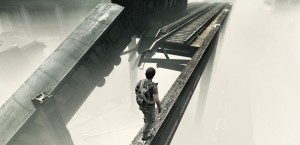 0
COMMENTS
DEVELOPER: Ubisoft
COMPANY: Ubisoft
POSTED:

@PierceJohnson
---
Ubisoft today announced that post-apocalyptic action-adventure I Am Alive will be made available for PC.
PC users can get their hands on the game from 13 September, while it's already available on Xbox Live and the PlayStation Network.
Two new modes have been added to the PC version. An 'Easy' mode which allows for a smoother introduction to the game, and a 'Replay' mode allowing players to repeat any level to uncover more secrets and hidden objects.
The PC port also promises to include higher resolutions and sharper graphics compared to the console versions.
I Am Alive is a story of a man trying to find his wife and daughter after the 'Event'. Both the environment and enemies challenge players throughout.
Check out some screenshots of I Am Alive below.
The game will cost £11.99 GBP from Ubishop, Steam and other digital retailers.