150 licensed teams in PES 2013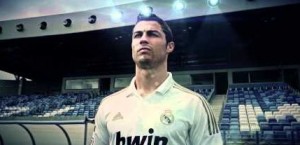 0
COMMENTS
DEVELOPER: Konami
COMPANY: Konami
PLATFORM:
Xbox
PlayStation
PC / Mac
POSTED:

@PierceJohnson
---
Konami has confirmed there will be 150 licensed teams in Pro Evolution Soccer 2013.
Individual deals with the likes of Bayern Munich, FC Porto, CSKA Moscow and many others have been secured.
However it looks like Manchester United will be the only licensed team from the English Premier League.
Every team from the Spanish and Italian leagues is fully licensed.
Elsewhere 17 more national teams have been added, such as England, Germany, France and Italy.
Konami has also extended a deal with UEFA to include the Champions League and Europa League in PES 2013.
Last week Konami released a new PES 2013 gameplay trailer. Check it out here.