Diablo 3 character profiles launched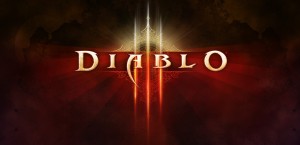 0
COMMENTS
DEVELOPER: Blizzard Entertainment
COMPANY: Activision
POSTED:

@PierceJohnson
---
Blizzard has launched character profile pages for Diablo 3.
Profiles show off your characters gear, stats and skills. You can also take a look at friends' character pages using the Friends Tab.
You can access the pages by logging into the Diablo 3 community site with your Battle.net account.
Blizzard said profiles have been added for, "easy sharing, comparing, and refining of your heroes as you pursue monster-slaying mastery."
It added: "In fact, we like profiles so much that we plan to add even more functionality to them as Diablo 3 evolves, including detailed statistics and tabs for achievements and artisans.
Blizzard has previously said new Diablo 3 end-game content is being worked on.