Crysis 3 E3 trailer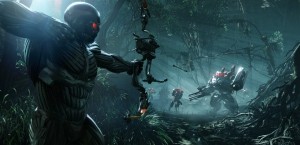 0
COMMENTS
---
Crysis 3 is shown off with a new trailer at E3 this year, featuring the environments and the combat.
The game was revealed earlier this year and will continue the story, but this time Crytek is focusing heavily on the Hunted being the Hunter.
The trailer shows Alcatraz in a fight with CELL operatives, a dam which explodes and some environmental settings which look pretty stunning.
We're impressed with the trailer, we're not too sure about the game, but we're looking forward to finding out more. Make sure you check out our other coverage right here. Oh, and enjoy the trailer.