DmC Devil May Cry release date announced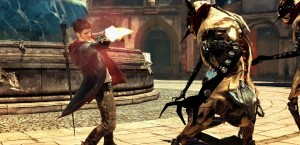 0
COMMENTS
DEVELOPER: Ninja Theory
COMPANY: Capcom
PLATFORM:
Xbox
PlayStation
PC / Mac
POSTED:

@MTamerA
---
DmC Devil May Cry will be released in both Europe and North America on 15 January, 2013 on PS3 and Xbox 360 according to Capcom.
The game will see a PC version released later that year.
The game is developed by Ninja Theory and Capcom hopes to sell two million copies globally of the revamped franchise.
Ninja Theory head honcho told fans on Twitter that the move to next year was a decision made by Capcom and "[n]ot a dev delay."
Capcom has also revealed a new female character, more information is available on the Unity blog.
More details as they emerge.