Need for Speed Rivals gets customisation trailer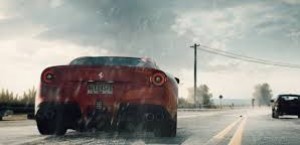 0
COMMENTS
COMPANY: EA
PLATFORM:
Xbox
PlayStation
PC / Mac
POSTED:

@PierceJohnson
---
EA has released a new trailer for Need for Speed Rivals, showing off the level of customisation that players have access to.
In the video you can see how different paint jobs and racing stripes can be added to your ride to make it as unique as possible.
You can also make additions to the performance of the car, adding features that will help you out on the roads.
Watch it below.
Need for Speed Rivals launches 19 November on Xbox 360, PlayStation 3 and PC or as a launch title for next-gen platforms.