Gran Turismo 7 ready by 2015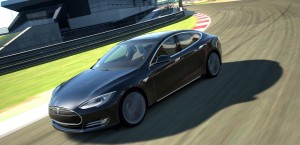 0
COMMENTS
DEVELOPER: Polyphony Digital
COMPANY: Sony
POSTED:

@PierceJohnson
---
Gran Turismo creator Kazunori Yamauchi has claimed that a Gran Turismo 7 could hit the PlayStation 4 "in about a year or two".
Gran Turismo 6 is set for a release on the PlayStation 3 later this year, and many fans are hoping to see a PS4 version somewhere down the line.
However Yamauchi believes that a whole new Gran Turismo built for next-gen is more likely.
"The PlayStation 4 game which we'll likely call GT7 will be done in about a year or two, I think," he told Famitsu [via Polygon].
Kazunori also said that fans shouldn't be worried about Gran Turismo 6 only coming to the PS3 as it's still a great game.
"The PlayStation 4's large memory size is a unique trait, but in terms of CPU performance, the PS3's Cell chip, while difficult to handle, is really capable.
"They both have different advantages. Besides, I think the online community aspect, one of the most fun parts of GT, doesn't have anything to do with the platform."