Xbox One - Everything we know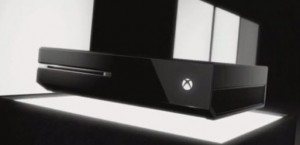 0
COMMENTS
COMPANY: Microsoft
POSTED:

@PierceJohnson
---
So yesterday was a pretty huge day in the gaming calendar. Microsoft finally unveiled what it had been working on for the last few years, the Xbox One. As usual there were plenty of people who loved the big event, and plenty of people who hated it and were quick to predict Microsoft's demise as a force in gaming. During all the excitement there are plenty of facts that can get lost along the way, so below we've taken the liberty of jotting down all the important details.
Hardware
The Xbox One is all about a connected, instant experience with the user. That was the message several Microsoft employees were keen to get across yesterday. They showed us how to turn the Xbox One on using simple voice commands, they showed us how to switch from playing a game to watching TV instantly, with no need to close anything down. They even demonstrated a Skype call, and how those can occur mid-game.
As far as the specifications go, it looks pretty powerful:
8GB system memory
8-core CPU
500GB HDD
Blu-Ray player
802.11n wireless with WiFi Direct
HDMI in/out
USB 3.0
New controller
The Xbox One will also come with a new controller, which thankfully looks very similar to the popular Xbox 360 controller but with several small refinements. There's a slimmer battery pack and slimmer handles, and it sounds like Microsoft has listened to complaints by altering the D-pad. It'll still take batteries, but apparently there are over 40 design innovations to make this an even better controller than the 360's.
Somewhat impressively (or pointlessly, depending on which way you look at it), there's an infrared LED at the front of the controller that helps Kinect to automatically recognise who you are, "making it easier to pick up and play".
It was also confirmed that the Xbox 360 controller would not be compatible with the Xbox One.
New and improved Kinect
Probably the biggest talking point of the Xbox One reveal was how much Microsoft is pushing the new Kinect technology. It'll be so important to the new system that every Xbox One will come with the second-generation Kinect, and it'll have to be plugged in at all times or the console won't run.
The new Kinect will feature a higher quality 1080p HD camera, and it'll also have a much wider field of view. Perhaps worryingly, it'll always be able to hear you, as Xbox One goes into a sleep mode when you switch off and you can power up the console by saying, "Xbox on." Another cool aspect was the way Kinect will be able to estimate your heart rate by looking at your face's skin colour and transparency. Expect plenty of fitness games to make use of this feature.
Xbox One doesn't have to be "always-online"
Microsoft finally put the rumour to bed; the Xbox One will not require an always-online internet connection to function. Certain games might call for an internet connection, but that will be firmly up to the publisher.
Although there is still some confusion about exactly when the Xbox One will have to be connected. Microsoft are offering different answers to the same question, with some employees stating that Xbox One will have to connect to the internet once a day, and others saying that's only a "potential scenario".
Expect to hear the full confirmation at E3.
Games will have to be installed
All games will have to be installed to your Xbox One to play. That game will then be tied to your user account. You will be able to lend other people a game and once the disc is in their Xbox One they can play for free. However if they want to continue playing the game without the disc, there will be a small fee to pay.
Once again it's very confusing and Microsoft was coming out with very different comments and explanations, but expect it all to be cleared up within the coming weeks.
Xbox Live overhaul
Xbox Live will continue to be an integral part of the Xbox experience, and this time users will be allowed to add up to 1,000 people on a friends list. It'll also work with other social networks, so that you can find your Xbox One playing friends on Facebook and add them too. Thankfully Gamertags and Gamerscores will transfer over from Xbox 360 to Xbox One, so veteran achievement hunters need not worry about starting all over again.
The Gold subscription model remains in place, but that will carry over from Xbox 360 too, so you don't have to worry if you've got a year left on your membership.
Unfortunately Xbox Live Arcade games won't carry over.
The Cloud
Microsoft was also keen to point the Xbox One's cloud functionality. You'll be able to store your profiles, games and entertainment in the cloud so that you can access them from any Xbox One console.
To make sure the cloud works well at all times, it'll be powered by over 300,000 servers worldwide. That's a lot of servers, considering the Xbox 360's Xbox Live is powered by just 15,000 servers today.
No backwards compatibility
Sadly, but not unexpectedly, Xbox One will not be able to play Xbox 360 games. Microsoft said this is something to do with the different core structures that separate the consoles, meaning they're just too different for it to work properly. So for those who get the urge to play a copy of the original Gears of War every once in a while, you better keep hold of your Xbox 360.