The Elder Scrolls Online playable at Gamescom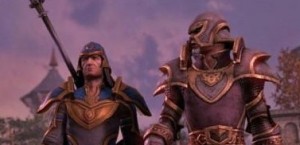 2
COMMENTS
DEVELOPER: Bethesda Softworks
COMPANY: Bethesda Softworks
POSTED:

@PierceJohnson
---
Bethesda has announced that The Elder Scrolls Online will be playable to those attending this year's Gamescom.
It marks the first appearance for the MMO at the German gaming convention, which takes place 22-25 August.
Fans of the franchise will get to play the eagerly anticipated title in the Bethesda booth, and tickets for the event can be purchased through here.
Details about The Elder Scrolls Online appearing at other conventions will also be released in the near future.
Click here to read up on more The Elder Scrolls Online details, including how combat is similar to Skyrim.