Batman voice actor not returning for Arkham Origins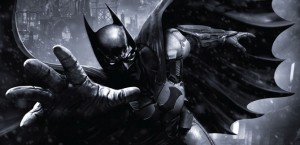 0
COMMENTS
DEVELOPER: Warner Bros.
COMPANY: Warner Bros.
PLATFORM:
Xbox
PlayStation
Nintendo
PC / Mac
POSTED:

@PierceJohnson
---
Batman: Arkham Asylum and Batman: Arkham City voice actor Kevin Conroy will not be starring in upcoming Batman: Arkham Origins.
Origins is a title in development at Warner Bros. Montreal and is the story of a younger Batman and how he comes to be the superhero we all know and love today.
South African gaming magazine NAG is reporting that Warner Bros. is choosing to use a younger voice actor to depict the Dark Knight.
This isn't a good year for veteran voice actors, with Solid Snake actor David Hayter not returning to Metal Gear Solid 5: The Phantom Pain and Michael Ironside not reprising his role as Sam Fisher in Splinter Cell: Blacklist.
Will you miss Kevin Conroy's voice after his excellent job in the first two games in the series? Let us know below.