Analyst: Black Ops 2 to become biggest selling COD yet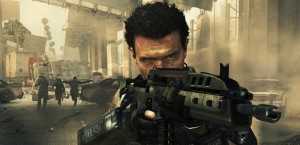 0
COMMENTS
DEVELOPER: Treyarch
COMPANY: Activision
PLATFORM:
Xbox
PlayStation
PC / Mac
POSTED:

@PierceJohnson
---
Call of Duty: Black Ops 2 is on course to become the biggest selling game ever in the franchise, according to Cowen & Company analyst Doug Creutz.
Black Ops 2 is expected to beat the previous mark set by the first Black Ops from two years ago.
The prediction is based on healthy sales figures for the game since the turn of the year.
"Post-holiday sales trends for BO2 have been significantly better than those for last year's Modern Warfare 3, and we expect BO2 to slightly beat the previous franchise high watermark of the original Black Ops on the Xbox 360 and PlayStation 3 platforms across its life cycle," said Creutz in a research note.
Black Ops 2 was a massive hit when it launched in November, as Activision claimed it grossed $1billion USD just 15 days after being released.