Sony announce God of War: Ascension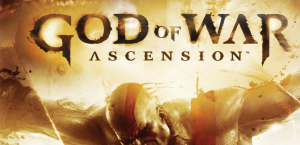 0
COMMENTS
DEVELOPER: Sony
COMPANY: Sony
POSTED:

@MTamerA
---
After they teased the reveal last week, Sony has today officially announced God of War: Ascension.
The game will be a PlayStation 3 exclusive, and take you back to where it all began, as you discover the origins of the now iconic, rage-filled Kratos.
Other details regarding God of War: Ascension are scarce at the moment, but game director Todd Papy has stated that he'll be revealing more about the game on 30 April via Facebook and the PlayStation Blog.
In meantime, why not take a look at the teaser trailer and screenshots we have uploaded for your perusal below.