EA CEO John Riccitiello resigns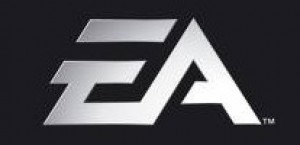 0
COMMENTS
COMPANY: EA
PLATFORM:
Xbox
PlayStation
Nintendo
Mobile
PC / Mac
POSTED:

@PierceJohnson
---
Electronic Arts CEO John Riccitiello will step down from his post at the end of the month.
Former EA president Larry Probst will temporarily fill the role of executive chairman while the publisher searches for a permanent successor.
Riccitiello wrote an open letter revealing that his reasons for leaving were due to EA's poor financial results.
"My decision to leave EA is really all about my accountability for the shortcomings in our financial results this year," he wrote.
"It currently looks like we will come in at the low end of, or slightly below, the financial guidance we issued to the Street, and we have fallen short of the internal operating plan we set one year ago. And for that, I am 100% accountable."
However Riccitiello, who first joined EA in 1997, isn't bitter about the departure.
"EA is an outstanding company with creative and talented employees, and it has been an honour to serve as the company's CEO," he added.
The company seems to be in good hands in the mean time, with Probst previously serving as EA CEO from 1991 to 2007, when the publisher's revenue grew from $175 million USD to around $3 billion USD.
"We thank John for his contributions to EA since he was appointed CEO in 2007, especially the passion, dedication and energy he brought to the company every single day," said Probst.
EA's stock has risen 2.89% since Riccitiello's departure, suggesting that investors are happy with the change.