Miyamoto loves Angry Birds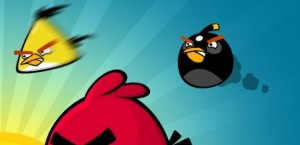 0
COMMENTS
DEVELOPER: Rovio
COMPANY: Rovio
POSTED:

@MTamerA
---
Legendary game designer Shigeru Miyamoto has said he wishes he'd invented Angry Birds.
Speaking to HookShot Miyamoto said that there weren't "many games that I've played recently that have been truly convincing to me. But that said, I have very much enjoyed Angry Birds, especially the way in which it combines traditional and new game elements in exciting ways."
He said that the game was "excellent" and that he appreciated the control and interface, however he said that game would have been better on the DS.
"Obviously, if the developer had created the game for Nintendo DS the controls would have been even better, but what can you do?
"Angry Birds is a very simple idea but it's one of those games that I immediately appreciated when I first started playing, before wishing that I had been the one to come up with the idea first. I mean, obviously I want to be the one creating the most convincing, surprising game ideas."
Angry Birds is available on the iOS stores and free on Andriod… Go get it!