Halo 4 Majestic Map pack given release date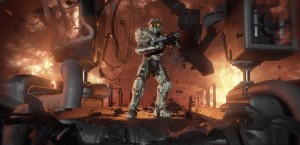 0
COMMENTS
DEVELOPER: 343 Industries
COMPANY: Microsoft
POSTED:

@PierceJohnson
---
Microsoft has given the Halo 4 Majestic Map pack a release date of 25 February.
The pack includes three new small-to-medium sized maps, perfect for close-quarters gameplay.
The maps are called Landfall, Monolith and Skyline, while the pack was developed in collaboration with developer Certain Affinity, a studio that has worked on Halo content in the past.
Majestic also adds two new DLC playlists and a new free-for-all game type called Infinity Rumble.
Players can get their hands on the pack for 800 Microsoft Points.
We're big fans of Halo 4, and you can find out why by checking out our review.