Far Cry 3 update adds Master difficulty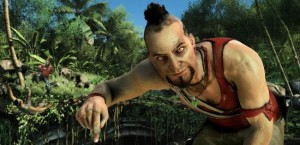 0
COMMENTS
DEVELOPER: Ubisoft
COMPANY: Ubisoft
PLATFORM:
Xbox
PlayStation
PC / Mac
POSTED:

@PierceJohnson
---
Ubisoft is planning to bring a number of new updates to Far Cry 3, including the addition of a Master difficulty.
Upcoming patches will add the harder difficulty setting, which will be unlocked when a player finishes the main campaign on Adventurer, Survivor or Warrior settings.
A 'Reset Outposts' option is also on the way, so players can choose to set outposts back to their original state and capture them all over again.
The multiplayer will also be given a "more intuitive feedback interface" and a feedback tags feature will be added.
Players who are into the map making feature will be able to use a Beta Test Mode before publishing them for the public.
Check out the official Ubisoft forum to read up on details of all the updates.
No date has been given for when the updates will go live.