Destiny announcement coming this week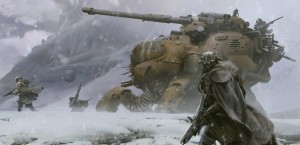 0
COMMENTS
DEVELOPER: Bungie
COMPANY: Activision
PLATFORM:
Xbox
PlayStation
PC / Mac
POSTED:

@PierceJohnson
---
Bungie will reveal details about upcoming title Destiny on 17 February.
A newly created Destiny Twitter account revealed the news, along with a post on Bungie's official website.
"So, our game is called Destiny," reads the post on the website.
"In a matter of days, we're going to give you your first glimpse into the vision and ambition that's driving the creation of our brave new world."
Destiny is thought to be a science fiction game set 700 years in the future, with gameplay being described as 'social at its core'.
Activision will publish it but it's unclear whether it will arrive on current-gen or next-gen hardware.