Quake 4 re-release announced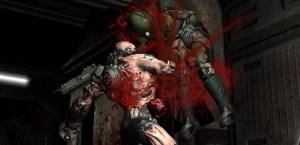 0
COMMENTS
---
Quake 4 will be re-released on Xbox 360 and PC, Bethesda has announced.
The game originally launched in 2005 on PC and a few months later on the Xbox 360 as part of the launch line-up. The game didn't go down to well, however, as there were some pretty significant frame rate issues.
The game was originally published by Activision, but this time Bethesda will be taking the game public.
The game will be released 19 June in North America, and will cost $19.99 USD, but there has been no information on whether there will be a UK or even European launch.