Tecmo Koei posts healthy financial results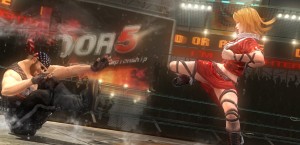 0
COMMENTS
DEVELOPER: Team Ninja
COMPANY: Tecmo Koei
PLATFORM:
Xbox
PlayStation
Nintendo
Mobile
PC / Mac
POSTED:

@PierceJohnson
---
Dead or Alive publisher Tecmo Koei has recorded very healthy Q3 financial results.
GamesIndustry reports that Tecmo's net profit for the three-months ended 31 December 2012 are up 291.7%.
The Games Software division saw a 9.8% sales increase year-on-year, while the division's operating income rose by 83.6%.
The only disappointment for Tecmo was the Online and Mobile department, which recorded a 10% drop in sales.
Tecmo Koei will be hoping to build on the positive results with Dynasty Warriors 8, set for a February release date in Japan but not yet announced for other regions.