THQ assets sold, Sega and Ubisoft the big winners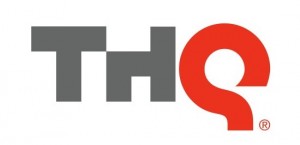 0
COMMENTS
COMPANY: THQ
PLATFORM:
Xbox
PlayStation
Nintendo
Mobile
PC / Mac
POSTED:

@PierceJohnson
---
THQ's assets have been auctioned off to the highest bidders, resulting in the termination of the publisher as a business.
Several big-name publishers came in for THQ IP and studios during a 22-hour auction, including Sega, Ubisoft, Crytek and Take-Two.
The biggest sale was Company of Heroes studio Relic Entertainment, which was sold to Sega for $26.6million USD.
Ubisoft snapped up the license to South Park: The Stick of Truth for $3,265,306 USD and the THQ Montreal studio for $2.5million USD.
Koch Media, parent company of Deep Silver (Dead Island), purchased Saints Row studio Volition for $22,312,925 USD and the license to Metro for $5,877,551 USD.
Take-Two Interactive acquired the rights to new IP Evolve for $10.894million USD.
Lastly Crytek tabled the highest bid for Homefront at $544,218 USD.
Surprisingly there were no bids made for Darksiders developer Vigil Entertainment.
"Some assets, including our publishing businesses and Vigil, along with some other intellectual properties are not included in the sale agreements," wrote THQ CEO Brian Farrell in a letter to former employees.
"They will remain part of the Chapter 11 case. We will make every effort to find the appropriate buyers, if possible."
It is expected that most employees working at studios sold off in the auction will keep their jobs, however Farrell can't make any promises "and there will likely be some positions that will not be needed under the new ownership".
Farrell also wanted to sign off on a good note, thanking the THQ team for the hard work they put in over the years.
"The work that you all have done as part of the THQ family is imaginative, creative, artistic and highly valued by our loyal gamers.
"We are proud of what we have accomplished despite today's outcome."