Update: Nintendo officially announces Wii Mini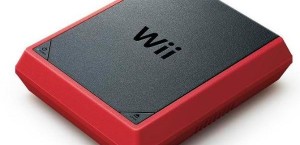 1
COMMENTS
COMPANY: Nintendo
POSTED:

@PierceJohnson
---
Update: Nintendo has officially announced the Wii Mini.
The company confirmed the console on its product page, next to a price tag of $99.99 CAD.
The redesign will initially be available in Canada with no word yet on whether it will roll out to other territories in the future.
The Wii Mini has no internet capabilities and can't play GameCube titles, but Nintendo is pushing the fact that it can play over 1,400 disc-based Wii games.
"There are games in the Wii library for every type of player," claimed Nintendo of Canada vice president Ron Bertram.
"Wii Mini is a great gift for the holidays that brings everyone in the family together to play. Wii Mini has a mini price, but it's all about big fun."
===========================
A Canadian retailer has posted the first images of the rumoured Wii Mini online.
The pictures of the redesigned console were spotted on Best Buy's Canadian website next to a release date of 7 December.
It shows the Wii Mini in red and black, with a red Wii Remote and a red Nunchuk.
The price looks to be set at $99.99 CAD.
The Wii Mini was first reported earlier this week when it was named on a retailer's release schedule.
Nintendo has yet to officially announce a redesign for the Wii.