Forza Horizon demo available now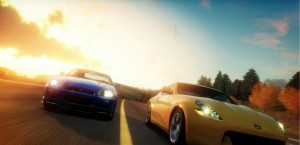 0
COMMENTS
DEVELOPER: Turn 10
COMPANY: Microsoft
POSTED:

@PierceJohnson
---
A Forza Horizon demo is available to download now from Xbox Live for all gold subscribers.
It features street races and a look at the Horizon Festival. Upon completing a street race it will become a Rivals Mode event for you to compete against friends for the best times.
Players will also get to explore a small selection of the large-open world map set in Colorado.
Playing the demo will unlock a 2013 SRT Viper GTS for use in the full game when it arrives 23 October.
Check out our Forza Horizon preview here.