Blizzard wishes it did Diablo 3 launch differently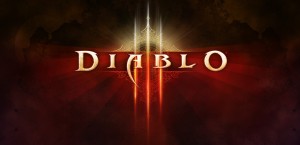 0
COMMENTS
DEVELOPER: Blizzard Entertainment
COMPANY: Activision
POSTED:

@PierceJohnson
---
Blizzard would do a Diablo 3 launch much differently a second time round, according to company president Mike Morhaime.
World of Warcraft expansion, Mists of Pandaria, was just released and Morhaime spoke about what would happen if Blizzard could go back in time and relaunch Diablo 3.
He told GamesIndustry: "Oh, there are definitely things we would do differently.
"It would be so helpful in advance to know how many people are going to want to play a game. Because we could plan things out a lot better: we can make sure we have enough capacity, we can buy the hardware that we need."
Morhaime claimed the number of sales for Diablo 3 were much higher than expected.
"The Diablo 3 launch exceeded our forecasts by an order of magnitude, we were very far off. We outsold our full-year forecast in the matter of a week.
"I have to give our team some credit because they scrambled really quickly and they were able to increase capacity everywhere within a couple of weeks. But the first couple of weeks were a little bit painful and so I would love to do that over again."